Program Thursday July 28, 2022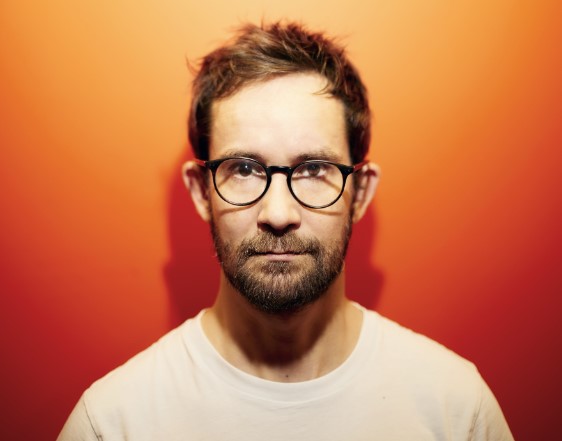 Thursday, July 28 – 22:15
Kupferschmiede
Emile Parisien Sextet "Louise"
Emile Parisien sax, Theo Croker tp, Manu Codjia g, Roberto Negro p, Joe Martin b, Nasheet Waits dr
"The best new thing that has happened in European jazz for a long time" (Le Monde), Emile Parisien has formed a top-flight American-European sextet for this album, his seventh as leader or co-leader on ACT. The band will be touring in 2022, the year which also marks the tenth anniversary of Parisien's first appearance on an ACT album.

The saxophonist developed his strong sense of direction in music remarkably early: he was 10 years old when the news reached his family in Cahors that a new music school would be opening up roughly 200 kilometres away in Marciac. The young-ster told his parents that this was the school he wanted to go to as a boarder...and so, with their support and approval, off he went. And it was through the school and the festival in Marciac that he received mentorship from some of the greats of North American jazz: Wynton Marsalis (who appeared as a guest on the album Sfumato Live), Clark Terry, Bobby Hutcherson, Oscar Peterson…

"Louise" is a remarkable album in which ferocious energy contrasts and co-exists happily with a much softer side. Its subtleties and joys emerge the more one listens. As a result, "Louise" gives us the closest insight yet into the character and the creative individuality of one of Europe's leading jazz musicians.
Thursday, July 28 – 20:30
Kupferschmiede
Ingrid Jensen & the LJN Faculty
Ingrid Jensen tp, Dayna Stephens sax, Sofia Rei voc, Mike Moreno g, Fabian Almazan p, Alan Hampton b, Kendrick Scott dr
Canadian trumpet player Ingrid Jensen spent a few years in Europe at the beginning of her career and has been living in the USA since the mid-90s. For many years she has undoubtedly been one of the best jazz trumpet players of today. She is known for her work with Maria Schneider's style-defining big band. In recent years, she has been heard primarily with the cross-generational and international all-star band "Artemis" led by Renee Rosnes and projects with her sister, saxophonist and composer Christine Jensen. Jensen is also a passionate educator, and in that capacity is leading this year's Jazz Workshop. She will be on stage with the team of educators she has assembled. We are especially pleased that such great musicians not only play a concert, but also pass on their knowledge, skills and passion to our workshop participants.